DISCOVER OUR BIG SELLER PACKS
You have a business and you want your customers to enjoy the best quality poppers ? 
Specialist, since 2005, in the sale of poppers and mood flavours to professionals, Poppers Store is a catalogue of more than 100 poppers references. Choose from a wide range of real quality poppers, including the world's leading poppers brands.
We buy directly from the manufacturers in order to eliminate any intermediaries and thus be able to offer you the best wholesale or semi-wholesale prices.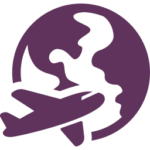 Delivery is guaranteed within 7 days anywhere in Europe, after receipt of payment. Your packages are delivered against your signature. All our products are sold with the displays offered.
First online sales site for BtoB poppers
Located in France and Europe, many professionals trust in Poppers Store today. They own or are in charge of bars, saunas, tobacconists or even organizers of evenings and shows. 
Thanks to know-how and expertise  in the poppers field, we remain as close as possible to our employees to effectively meet their expectations, promote their ROI so that they can satisfy their customers.
Distributor & Manufacturer
Poppers Store is also exclusive ! We manufacture our own range of poppers, already one of the most popular brands on the market : Everest Aromas.
Everest Premium, the world's strongest poppers, is our Best-Seller. Equiped with a child-resistant cap, protected by Saint-Gobain glass and 95% pure amyl nitrite, this poppers is a real jewel of the society poppers. It has been designed on the basis of the criteria and expectations of our most loyal customers, following a satisfaction survey and manufactured thanks to the talent of our supplier, a French laboratory that has been distilling poppers for over 30 years.  This pure creation is a great success with our customers who are many to recommend it.
Don't wait any longer ! Discover all our products on Poppers Store. 100% made in France, Everest Aromas is a leading international popper brand. Recognized within the poppers society, it counts among its six innovative poppers, the strongest in the world : Everest Premium. This range of poppers satisfies all the pleasures and enthusiasts of the glass bottle in the five corners of the world. From Australia, through Europe to North America, Everest Aromas is an explosion of sensations.
What is the poppers for ? What effects does the poppers have ? Are there any risks ? Is it true that poppers are only for gays ? You probably have a lot of questions about the poppers. So, we tell you everything about this product, which is more than a century and a half old. Its successes and defeats, discover the phantasmagorical journey of the poppers, this vasodilator that still capsizes our minds today, thanks to its aphrodisiac and euphoric powers.